A cold winter night can quickly escalate if the furnace in your home unexpectedly stops working. While you may be able to throw on an extra blanket or sweatshirt in some cases, a malfunctioning furnace has the potential to cause several problems.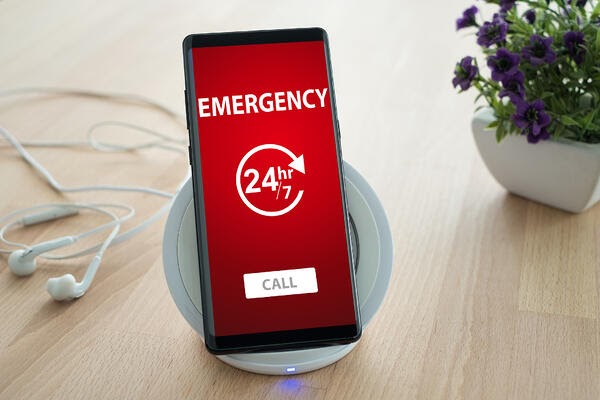 If your furnace is experiencing any serious issues, you may want to enlist the emergency services of a furnace repair company. As one of the most critical appliances in your home, it's important to keep track of how well your furnace is working, especially during the frigid winter months.
Key Takeaways
---
Emergency furnace repair services are best for situations that require an immediate response. They are also perfect for situations that occur after hours or over the holidays.
If your furnace is repeatedly cycling on-and-off or simply won't turn on, then it probably needs repairs. Other signs that a professional should come take a look include strange noises, smells, and poor heat output.
Before calling emergency services, you should check to make sure that your thermostat is working properly and that power is being supplied to your furnace. You should also check the air filter to ensure that it is not clogged.
Some furnaces run on batteries or flash codes to diagnose the problem. Check your owner's manual to determine what these codes mean.
If you are in need of emergency furnace repairs, Althoff Industries has got you covered! Check out our services page or call our emergency hotline at (815) 455-7000.
---
Difference Between Standard Furnace Repair and Emergency Furnace Repair
Before you call upon emergency furnace repair services, you need to determine whether your situation is an emergency or not. The following are the most common reasons that people require emergency services.
You need a quick response
You need after-hours service
You need service on a holiday
You Need a Quick Response
If your heating system needs immediate maintenance, emergency services are probably your best bet, as they can typically handle the situation within a few hours.
You Need After-Hours Service
If your furnace is experiencing issues, and they're happening after regular business hours, an emergency furnace repair service team will be ready to assist you.
You Need Service on a Holiday
Having a furnace blow out on a holiday can really put a damper on things. If this happens to you, an emergency heating technician will be ready to respond as quickly as possible.
Not a lot of businesses are open on the holidays or at night. Fortunately, Althoff Industries' emergency heating and air conditioning repair services are available at any time, no matter what day it is. Give us a call at (815) 455-7000, and we'll be there to help!
Signs That Your Furnace Needs Repairs
There are several signs that your furnace may need repairs.
You are hearing strange noises
You are smelling strange odors
Your furnace is outputting very little heat
Your furnace is cycling on and off abnormally fast
Your furnace will not turn on at all
Strange Noises
Strange noises are a sign that your furnace is not functioning properly. If you hear any tapping or banging sounds, then you will definitely want to have your furnace checked by a professional. However, if you hear other, more intense sounds, such as screeching, you may want to utilize emergency HVAC services.
Strange Smells
If you smell gas, then you most likely have a natural gas leak. This is an issue that should be addressed immediately. Other smells to look out for include smoke, chemicals, or burning plastic. If you smell any of these, then contact emergency repair services immediately.
Poor Heat Output
Many people turn the thermostat up a few degrees to keep warm when the temperature outside is frigid. However, if you find yourself continuously turning up the thermostat and still unable to get warm, your furnace may be malfunctioning.
Fast Cycling
A furnace that turns on and off quickly is said to have a fast cycling issue. If you find this is happening with your furnace, it may be experiencing problems.
Furnace Is Not Running at All
If your furnace is not turning on at all, and you have tried all the troubleshooting steps, your best bet is to call an HVAC repair company.
Recommended Read: 5 Furnace Problems You Don't Want to Have at the Start of Winter
What You Should Do Before Calling Emergency Furnace Repair Services
Most people who think they have issues with their furnace during the winter months will immediately call and arrange emergency furnace repair services. However, there are a few quick troubleshooting tips to consider before calling emergency repair services.
Check your thermostat
Check for power issues
Check your HVAC system's air filter
Check your furnace's batteries (if it uses them)
Check your furnace's code
Check the Thermostat
Make sure your thermostat is set to "HEAT." This is the first thing you should check if your furnace is having issues. In most instances, this should solve the problem. It may take a minute or two for the fan to turn on and the heat to kick in.
Check for Power Issues
If your furnace is operating on electricity, check the thermostat's fan switch, which is typically set to "ON" or "AUTO." The "AUTO" setting ensures that the fan will turn on as soon as the furnace is switched on.
If the fan turns on after turning the switch to "ON," you can rule out any power-related issues. Additionally, check your circuit breaker to ensure that everything is working properly.
Check the Air Filter
Filter-related failures are among the most common problems with furnaces. The filter is intended to clean the air that goes into the furnace and the hot air that goes into the home. If it is clogged or dirty, the airflow can become compromised, leading to pressure and heat build-up in the furnace.
Recommended Read: How You Can Avoid Air Conditioner Airflow Problems
Check the Batteries
While most furnaces are connected to the home electrical grid, some furnaces use batteries. If your furnace uses batteries, check the low-battery indicator to determine if the batteries should be changed.
Check the Furnace Code
Depending on when your furnace was manufactured, it may have a small window where you can see a light indicating whether the furnace is powered. It might also flash a "code" to let you know exactly what's going on. If your furnace is displaying a code, refer to your owner's manual to determine what the code means.
Call Althoff Industries Today for Professional Furnace Repair Services in the Chicago Area
We hope these tips provide you with everything you need to identify your furnace repair and troubleshoot any heating problems you may be having. Above all, it's critical that you don't miss any annual maintenance service appointment for your furnace.
Many of the aforementioned issues can be identified and corrected during a yearly maintenance appointment, ensuring no loss in heating and cost-saving performance year-round. However, if you are experiencing any problems with your furnace, we can help.
At Althoff Industries, we provide 24-hour emergency furnace repair services in the Chicago area and standard maintenance, repair, replacement, and installation services. If your furnace isn't working the way you know it should, you can trust our team of reliable, skilled, and licensed HVAC technicians to restore your furnace to working condition.
With two locations that can offer quick service to Chicago residents, you can be sure that Althoff Industries will do whatever it takes to repair your furnace and bring back warmth to your home.
Take a look at our emergency furnace repair services!
or
Call (815) 455-7000 to request our emergency repair services!