From high winds to lightning strikes to ice storms, many regions of this country are more prone to power outages than others throughout the year. However, a power outage doesn't always require a major storm for it to occur. In fact, there are several reasons for a power outage that have nothing to do with the weather.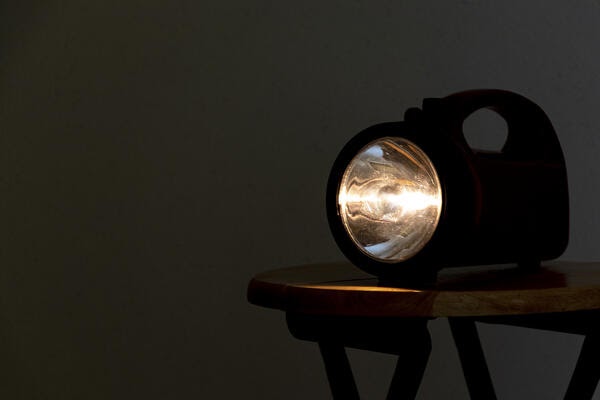 Sooner or later, we will all deal with a power outage. However, when you can narrow down the causes of your power outage, you may be able to gain better insight into how long you may be without power and what to do when one occurs.
Below are a few common causes of power outages, as well as what you can do in the event you experience a power outage in your home.
Common Reasons for a Power Outage
The causes of power outages can vary, and each one may affect the length of time it takes to restore power to your home. Here are a few of the most frequent causes of power outages.
Equipment Failure of Maintenance
While it doesn't happen frequently, electricity equipment, such as transformers, can fail or short circuit, causing the flow of power in your home to stop. Additionally, if a utility company must perform maintenance on their equipment, they might want to temporarily switch off the power to protect their employees from injuries. Utility companies should be giving you advance notice for these planned outages.
Trees
One of the most common causes for power outages, aside from major thunderstorms, is falling trees or tree branches. Furthermore, if trees are growing right beneath an overhead power line, it's possible that their branches may get caught in the power lines and cause a power outage. However, this doesn't frequently happen because utility companies are allowed to cut down trees if they could potentially pose a threat to power lines.
Animals
Believe it or not, another common cause of power outages is due to animals. Squirrels and other small animals are known to chew through power lines relatively easily, which can quickly trigger a power outage. Because of this, many utility companies install "squirrel guards" around their utility poles to prevent them from climbing the poles.
Vehicle Accidents
With the number of electrical poles located throughout each community, it's not unusual for a vehicle accident involving an electrical pole to cause a power outage. If a car crashes into an electrical pole, it may also result in a power outage in the entire region served by the specific electrical pole.
Human Error
Another common cause of power outages is human error. Though they are mostly avoidable, power outages caused by human error are somewhat prevalent. They often occur when excavation contractors or homeowners dig into their property before consulting with their local utility company or the national call-before-you-dig phone number (811) and accidentally come into contact with power lines.
What to Do During a Power Outage
Although power outages leave homeowners with a sense of helplessness, there are several things that you can do if you find yourself in the middle of one. Let's take a look at a few of them below.
Safely Inspect the Area
When a power outage occurs, the first thing you can do is inspect your nearby area to narrow down the causes. Of course, you should do this as safely as possible, but here are a few things you can look for when inspecting your surroundings:
Check to see if there is a problem with your circuit breaker
Check to see whether or not your neighbors have power
Look for any downed power lines
Walk around your home to see if there is any flooding
Turn Off Major Appliances
Another good thing to do during a power outage is to turn off any major appliances that are plugged into the wall. While many homeowners often overlook this, doing this can help prevent electrical energy surges when the power returns and avoid severe damage to equipment such as computers and televisions.
Stay Safe
Above all, the best thing to do during a power outage is to stay safe. Though they can be unpredictable, the best way to deal with a power outage is to prepare for one. Be sure to keep bottled water, flashlights, and extra batteries on hand, as well.
Power Your Home with the Help of Althoff
When owning a home, knowing whether or not you have a professional electrical service you can call at a moment's notice is critical. Whether your home needs electrical repairs, installations, upgrades, replacements, or inspections, Althoff has you covered.
Since 1961, Althoff has remained dedicated to providing the Chicago area and Northwest suburbs with professional home HVAC, electrical, and plumbing services. With our accredited and highly trained staff of electricians, no job is too big or too small for the Althoff team. We also provide mechanical and electrical contracting services for our Greater Chicago customers and members of the surrounding areas.
If you're looking for residential heating, cooling, plumbing, electrical and mechanical services in the Greater Chicago area, contact Althoff today or call our emergency service number at (815) 455-7000.