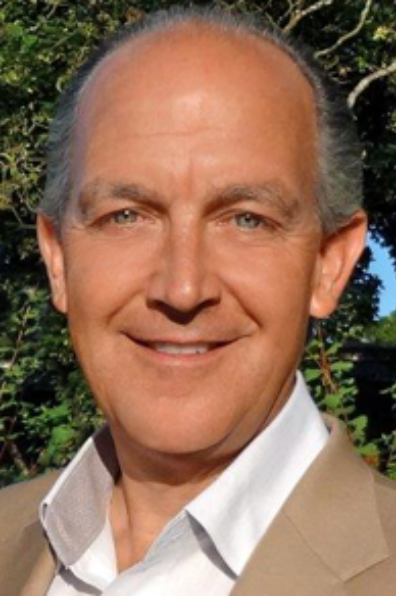 Tod Althoff
President
Tod grew up in McHenry, Illinois as one of 7 children. He attended Bradley University in Peoria, Illinois, where he majored in Business Management. In 1975, he joined Althoff Home Services the family owned plumbing, HVAC and electrical contracting firm. Over the years he gained field experience in the business as a plumber's apprentice, an electrical apprentice and an operating engineer. Additionally, in later years he managed various divisions of the company. In 1998, he purchased the company from his father and has since served as its President. He volunteered as a McHenry Township fireman for 4 years, and a City of McHenry Police Commissioner for 3 years. He also spent 2 years on the Board of the First Colonial Bank in Crystal Lake, IL. He has two children, Peter and Megan.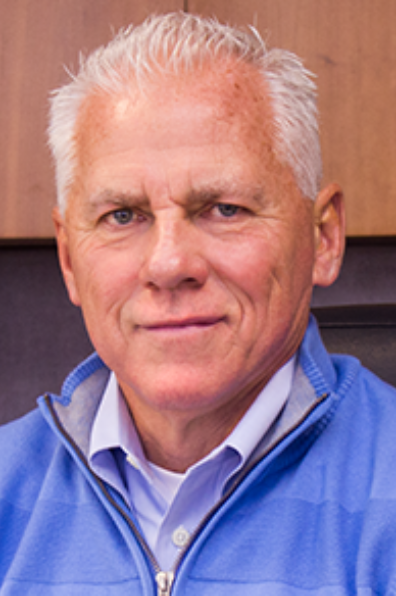 Tom Les
Chief Financial Officer
Tom was born in Chicago and raised in Niles, IL. He attended Notre Dame College Prep and then Bradley University where he graduated with a degree in Business and Accounting. While in college, Tom was named the outstanding student/athlete for the University in 1975. He joined Althoff Industries after graduation and immediately began the process of converting the manual accounting system to a computerized model. He was named the CFO in 1985 and has continued in that position overseeing a variety of expansion and technology upgrades in all aspects of the company. Tom has continued his lifelong passion for basketball and served as a high school coach for more than twenty years. He is currently in his 10th season as the head coach at his alma mater, Notre Dame College Prep. Tom lives in Crystal Lake with his wife, Betsy. They have one daughter, Abby, who lives in Lake in the Hills, with her husband, Dave, and their two children, Parker and Kinsley.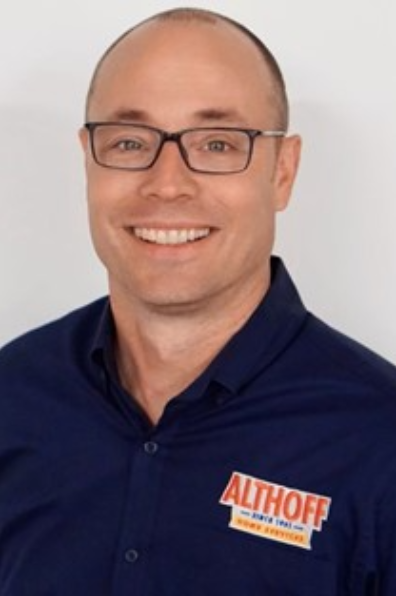 Blake Wiltshire
Director of Residential Services
Originally from Biloxi, Mississippi, Blake joined Althoff Industries in 2004. Starting in the warehouse, he quickly advanced to Service Coordinator and then to Service Manager. As the Director of Residential Services, Blake now oversees every aspect of our customer's residential experience. Combining Althoff Industries longstanding reputation for customer service with his extensive training in Building Science, combustion, and airflow analysis, he has been able to set the company apart from its competitors. Blake has a bachelor's degree from The University of Southern Mississippi in Business Management as well as a MBA from Northern Illinois University. When not at work Blake likes to spend time with his family, watch sports, and cook. He currently resides in Algonquin, Illinois with his wife, Stacy, and their three children, Brynlee, Riley, and Landry.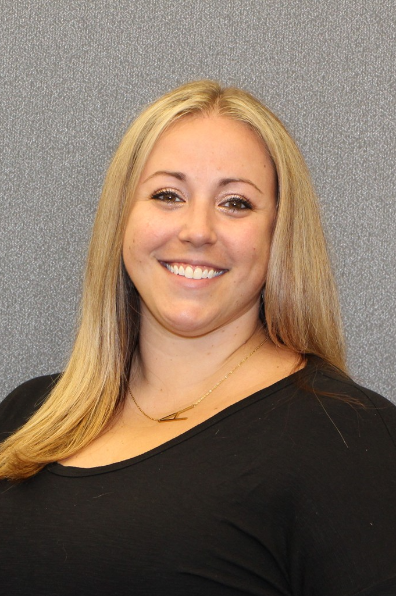 Ashley Leege
Customer Service Manager
Ashley has been a part of the Althoff Industries team since 2013, and has since completed extensive training to become a Residential Comfort Specialist. An active learner, she keeps her knowledge up to date on new standards, ideas and tips as well as all of the products and services Althoff Industries has to offer. Ashley continues to explore every avenue possible to find the best solutions to address the problems in our customers' homes. Since the beginning of her time at Althoff Industries, Ashley has truly appreciated feeling like a member of a family. She loves the staff she works with and enjoys having the opportunity to meet new people on a regular basis while out in the field. Ashley has lived in McHenry County for over 25 years, growing up with a passion for ballet and spending 16 of those years dancing with the Judith Svalander Dance Theater. In 2009, she graduated from Indiana University in Bloomington, Indiana. When she's not busy, she spends time with family and friends, and she travels anytime she can in between.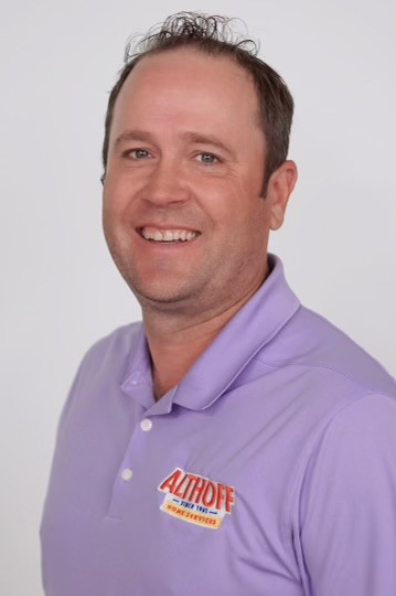 Jeff Miller
Residential Comfort Specialist
Jeff started working at Althoff Industries shortly after graduating from the University of Iowa in 2005. During the first 18 months of his employment, Jeff familiarized himself with all aspects of residential HVAC, plumbing and electrical. As one of our Residential Comfort Specialists, he enjoys working with different customers everyday to solve the variety of problems found in their homes. From temperature discrepancies throughout the home to air flow issues in multiple rooms – or even if the air feels too dry – Jeff is happy to explore our customers' HVAC systems and provide the solutions that meet their needs. Jeff currently resides in Crystal Lake with his daughter Michaela.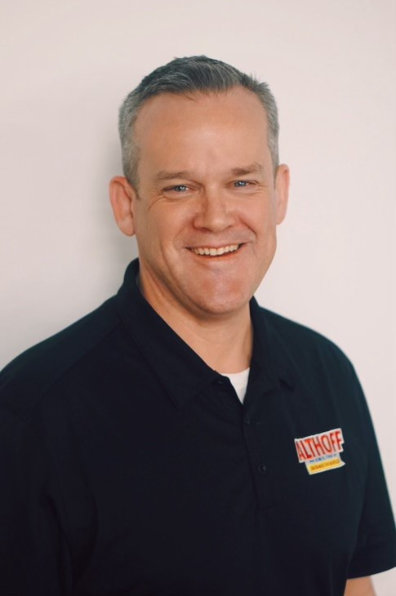 Ryan Burke
Residential Comfort Specialist
Ryan grew up in Johnsburg, Illinois. He attended The University of Illinois, where he was introduced to the Hospitality Industry and discovered his enthusiasm and passion for guest focused customer satisfaction. His dedication and eagerness to serve, led him to a senior level management position, allowing him to focus on finding solutions and guest satisfaction. Ryan has most recently continued his devotion of delivering customer solutions by completing extensive training to become a Residential Comfort Specialist. He continually works with our technicians to remain current on new systems and technology at Althoff Industries allowing him to better assist our customers to achieve optimal comfort. He currently lives in Crystal Lake, Illinois with his wife and 3 children. He enjoys cooking and trying out new recipes, collecting records and watching the Cubs with his family.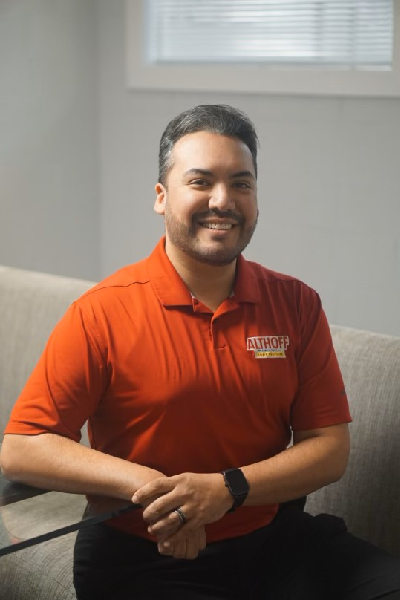 Gil Pena
Residential Comfort Specialist
Gil grew up, and resides, in Berwyn IL. He attended the University of Illinois at Chicago, that lead to his involvement with the theatre program at Roberto Clemente Community Academy, focusing on incorporating musical theatre, and more public speaking into the classrooms. He has devoted most of his career in the hospitality industry, bringing on an enthusiasm for meeting and connecting with new people, as well as a drive for customer satisfaction. This passion carried over into his career at Althoff Industries, after completing extensive training to become a Residential Comfort Specialist. He continues to seek on-going training to ensure he is always current in his knowledge with new systems and standards for absolute customer service. Gil is a major movie buff, enjoys filmography, and held a short acting career, even appearing on an HBO comedy special. Also, he and his wife, Mandy, share a passion for the Chicago Cubs, pro wrestling, traveling, and spending quality time with family.