As we transition from warm 80 degree days to chilly 40 degree temps, it's likely that you'll notice that the indoor air in your home becomes much drier than usual. As temperatures drop and the air becomes drier, many homeowners turn to humidifiers for a solution. But what does a home humidifier do, and why is it so beneficial to own one?
In this article, we'll dive into everything you need to know about what a humidifier does, how it can improve your health, and how to perform routine home humidifier maintenance. If you have been on the fence about purchasing a house humidifier, then keep reading to learn more before making your investment!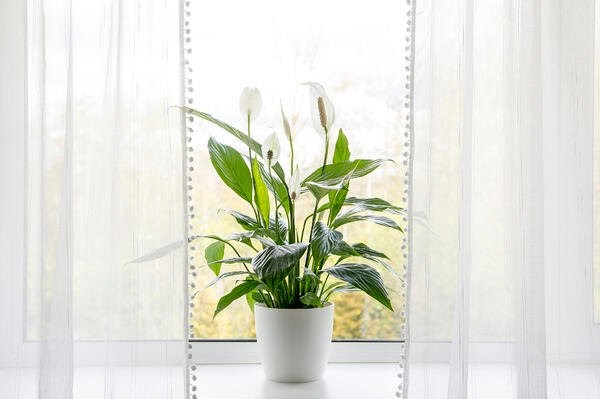 How Does a Humidifier Work?
The most common type of humidifier is the evaporative humidifier. A water reservoir holds cold water and dispenses it into a basin. From here, a wicking filter absorbs the water from the basin, and then a fan blows air through the moistened filter.
Evaporative humidifiers are usually self-regulating. As the air passes through the filter, some of the water evaporates. The higher the humidity is in the environment, the more difficult it is for the water to evaporate from the filter. Thus, as humidity increases, the humidifier's ability to add humidity to the air decreases.
However, at Althoff Industries, we offer homeowners durable, whole-home, industrial-grade Aprilaire humidifiers. These are far superior to evaporative humidifiers, as they don't utilize a water reservoir and are instead connected directly to your house's water supply. Each Aprilaire humidifier comes with a five-year warranty, and they are equipped with easy-to-use digital controls that allow for simple adjustments to be made.
Maintaining Humidity Levels
Overall, try to keep the humidity in your home between 30% and 50% if possible. Humidity levels above 60% have the potential to allow moisture, germs, and bacteria to build up on indoor surfaces, while humidity levels below 30% will cause the air to become too dry.
What to Do if Your Humidifier Is Malfunctioning
Humidifiers are capable of lasting for several years. However, with the amount of use they get, you may find that your humidifier may not be working as effectively as it should. Additionally, dirty humidifiers may also lead to a build-up of the very same germs and bacteria that the humidifier was designed to protect you from.
Manufacturers often suggest that most humidifiers should have some type of general maintenance performed on them at least once a year. This is because air traveling through the humidifier carries dust, debris, and other particles, which can clog the filter and create a buildup of mineral deposits. The best way to keep your humidifier up and running is to have a professional perform regular maintenance on it.
Althoff Industries can perform repairs and maintenance on your current home humidifier, or we can completely install a new humidifier if your old one is broken. We offer high-quality, durable Aprilaire humidifiers that are some of the best available on the market. The following are ways that our humidifiers can improve the quality of your household.
Save on Utility Bills An effective humidifier will keep the air in your home moist, allowing it to hold heat better. This will help you feel more comfortable at lower temperatures.
Prevents Uncomfortable Dry Skin Our humidifiers prevent excessive itchiness, flaking, and chapped lips. Overly dry air can exacerbate existing conditions like eczema and acne, and our humidifiers can help with that too.
Prevents Static Electricity Overly dry air can lead to a build-up of static electricity in your household, causing your clothes to stick together, painful electric shocks, and even damage to your electronics.
Prevents Damage to Your Home If there isn't enough moisture in the air, damage to your home can occur, including cracking, shifting, and loss of shape.
Keeps Your Family Healthier Breathing in dry air can dry out your sinuses, leading to an increased risk of catching colds and getting sick, as your mucus is less able to catch germs that you breathe in.
Contact Althoff Industries to Solve Your Air Quality Needs
If your humidifier isn't cutting it, and you think you need the help of professionals, contact Althoff Industries. With our staff of experienced HVAC technicians, we can thoroughly inspect your home and recommend the best high-quality humidifiers for your home. Estimates on new equipment are always free!
If you are in the market for a new humidifier, then contact Althoff Industries, so we can help you make an educated purchase. We also offer a number of other air quality, plumbing, and electrical services to keep your home running in tip-top shape!