Regardless of the climate where you live, heating, ventilation, and air conditioning (HVAC) systems are critical to your overall well-being. However, much like all major home systems and appliances, HVAC systems can sometimes break down at the most inconvenient times, which is why you should always have a 24-hour emergency HVAC service company at your beck and call.
If your HVAC system is malfunctioning and you require the assistance of a reliable heating and air conditioning repair company, then contact the professionals at Althoff Industries today. No matter the time of day, you can count on Althoff Industries to keep your equipment in working order.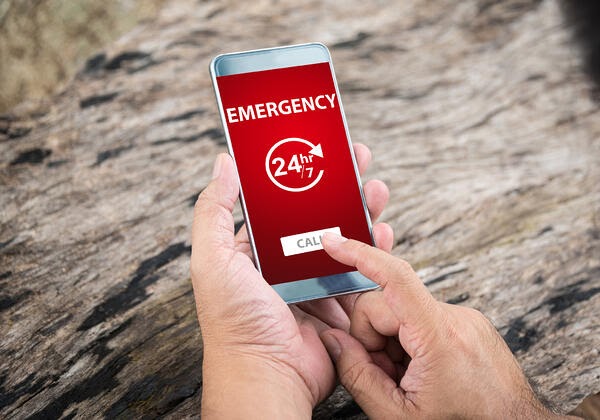 Types of Emergencies That May Require the Help of HVAC Technicians
Having a problem with your cooling and heating systems is never a pleasant situation, especially if it happens in the middle of the night. However, understanding if a situation is severe enough to merit a call for an emergency HVAC service can be challenging. Here are a few suggestions to help you determine if your heating and cooling system needs immediate attention.
Air Conditioner Failure
There's no worse time for an air conditioner to stop working than in the middle of a hot summer day or night. Breakdowns and issues with your air conditioner can be harmful to your family's health and safety during a heatwave. Additionally, many homeowners have health problems that could potentially worsen in hot and humid conditions, making the need for emergency air conditioning services even more critical.
If your HVAC system stops cooling, internal temperatures can rise rapidly and can not only be harmful to your physical well-being but your mental health as well. If your AC system suddenly stops providing you with adequate air conditioning, calling an emergency HVAC service is more than warranted.
No Heat or Airflow
Just as your HVAC system is critical for cooling in the summer, it is equally as important for heating during the winter months. In Chicago, there are many days when the temperature falls below zero, and you need your HVAC system to provide you with adequate heating.
If your HVAC system stops working in the middle of winter, temperatures in your home can plummet quickly. Whether your boiler stops working or your furnace is malfunctioning, calling an emergency heating service to repair your HVAC system is critical.
Strange Smells
Furthermore, it doesn't just have to be a heating or air conditioning malfunction that warrants a phone call to an emergency HVAC repair specialist. HVAC systems are not supposed to smell funny, and they certainly should not be pumping out potentially toxic air.
If your air conditioner or heater is filling your home with a strange or funny smell every time you use it, it could mean there's an overflow of bacteria, contaminants, or mildew. Additionally, it could also indicate an electrical problem within the HVAC system itself that could cause it to become overheated.
If your HVAC system is filling your home with a strange smell, contact an emergency HVAC service to fix the problem immediately.
Safety Concerns
Last but certainly not least, if you have any questions regarding your HVAC system's ability to provide you with adequate safety in your home, an emergency HVAC service may be able to help. When it comes to your HVAC system, it's always better to be safe than sorry, especially if you live in an area with inclement weather.
If you are concerned about the health and safety of you and your loved ones and aren't sure if your HVAC system is working properly, call an emergency HVAC service right away to have them take a look.
Contact Althoff Industries Today for Your 24/7 Emergency HVAC Service
Here at Althoff Industries, we're committed to providing our customers with around the clock emergency HVAC services to make sure your home stays warm and cozy. No matter what the issue is, Althoff Industries is here to help. Our technicians will diagnose and quickly fix any signs of malfunction or failure within your HVAC system and work around the clock to keep you safe.
If there's an issue with your HVAC system and it needs immediate attention, contact the professionals at Althoff Industries to provide you with reliable services 24 hours a day.