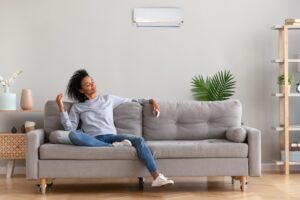 When you schedule AC maintenance, you may only think about the cost of the service. This can make it easy to reprioritize other things and move AC maintenance to the bottom of your to do list.
But, when you consider AC maintenance and investment that has the potential to save you even more money than you're spending, that's a game changer. 
If you are ready to schedule air conditioning maintenance in Algonquin, IL, our team would love to help. Whether it's your first time scheduling maintenance for your system or you're a seasoned pro, we are here to help. Keep reading to learn more about the ways that AC maintenance can save you money.
Energy Bills
Regular air conditioner maintenance is a great way to ensure that your energy bills stay low. It's completely normal for your air conditioner to take on wear and tear, but that doesn't mean you have to accept it. Our team can wipe out the system, tighten and adjust components, and let you know about any repairs that we need to make. 
When you ignore small problems, your air conditioner may have to work harder to produce the same results. And when your air conditioner works harder, it uses more energy, thus increasing your monthly energy bills.
Fewer Repairs
Since our team strives to address small problems during an AC tune-up, we can actually help prevent the bigger problems. After all, AC problems don't just pop up overnight and cause a breakdown. They can fester for time and spread until you can no longer ignore the problem. When you fix the small things now, they don't become big things later on.
Manufacturer's Warranty
When it comes to repairs, you also want to consider whether or not you have to pay for them out of pocket. Skipping out on annual maintenance doesn't just hurt your air conditioner.
It can also void your manufacturer's warranty. And that means that if something major goes wrong that would otherwise be covered, you may be left covering the expense yourself. 
Most manufacturer's warranties have homeowner responsibilities that you need to keep up with. This can include changing your air filter on time, pouring vinegar down the drain pipe monthly, and scheduling annual maintenance. Set reminders so you remember to complete each of these tasks for the longevity of your AC.
Future Replacement
You want to get the most out of your current air conditioner before having to buy a new one. It's important to consider that regular maintenance can extend the life of your air conditioner. An air conditioner will last on average for 10 to 15 years.
With proper care, it is completely possible for your air conditioner to last even longer than 15 years. And when you're talking about an investment that is thousands of dollars, putting off the expense for a few additional years can be a huge savings.
Contact Althoff Home Services today to schedule an appointment with our professionals. Chicago's Choice Since 1961. Hand It Off to Althoff!