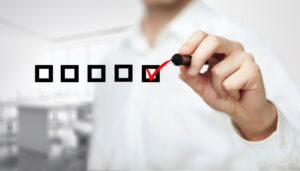 All of our lives are busy. When you're juggling your professional, personal, and social life, some things can fall through the cracks. One of the things we see fall through the cracks most often is HVAC services. If you're struggling with your heater, then we suggest scheduling heating repair in McHenry, IL as soon as you can.
We're professionals you can trust for everything you're looking for when it comes to handling home heating. We make sure each one of our technicians is expertly trained when it comes to heating repair. We know how to handle any heating repair quickly without sacrificing the quality of our work. We've got it covered for you.
Heating Problems to Watch Out For
Here are a few heating problems that should prompt you to reach out for professional repair work.
High Energy Bills With No Clear Cause
If you've noticed that your home's energy bills have increased out of nowhere, then it might be time for you to address the problem with your home's heater. High energy bills that you can't pinpoint the cause of are typically a sign of inefficiency. You might have a part that's worn down, an aging heating system, or another issue. Any one of these problems is something we can address with the help of our professionals.
Low Heating Output
Are you having trouble either getting warm or staying warm? This points to low heating output. This is something you should always address with a professional. Choosing to ignore this will likely result in more troubles with your heater as the season goes on. Addressing it now can save you quite the headache.
Odd Sounds
Do you ever hear odd sounds coming from your heater? This isn't a good sign. You shouldn't expect your heater to be a completely silent system, but if it's creating so much sound that it's disrupting your home's peace, then it's worthwhile to look into the sounds. You might hear sounds like banging, rattling, scraping, and more. Any and all of these sounds are issues that our technicians can repair in no time.
Concerning Cycling
Is your heater cycling in a way that's completely new to you? You might have noticed that your heater runs in extremely short or extremely long cycles. Anything abnormal like this presents a problem because it harms the heater's energy efficiency and will cause it to wear down rapidly. Our technicians will locate the source of the cycling trouble and correct it.
Trouble Getting Warm
Have you had considerable trouble getting warm this season? Maybe you aren't aware of the warning signs of a decline in heating power, such as having to hang around the thermostat to always turn it up or needing to run the heating system for longer periods. These are cautionary signs of a heater losing its heating capacity—and it's unlikely to improve over time! Take action now and call our technicians to fix the problem.
Contact Althoff Industries, Inc. today to schedule an appointment with our professionals.