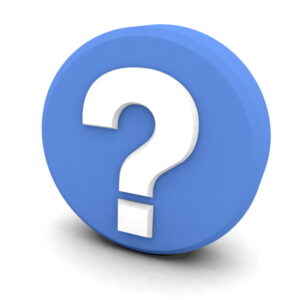 When we reach this point in the winter season, you might start to have doubts about your home's heater. If you've noticed that your heater isn't able to perform its intended job, then it might be time for you to reconsider things. There's nothing wrong with calling it quits with your current system even in the middle of the winter. We understand that you might want to wait until the season is over to make things easier. We strive to make things as easy as possible for you. We're able to do this because we're informed on so many of the heaters on the market, we're available to discuss them with you, and we can install them flawlessly. This is why you should trust us for your heating in Crystal Lake, IL. Let's figure out if it's time to replace your home's heater below…
The Signs You Should Replace Your Heater
Here are the signs that you should consider replacing your home's heater.
You've Had Your Current System for 10+ Years
If you've had your home's current heater for about 10 years or longer, then it's time to replace the unit no matter what the status of the system is. You should start thinking about things around the decade mark because heaters are only expected to last about 10–15 years. The sooner you prepare for a heater replacement job, the easier it will be. If you have questions or want help considering new models, then you can always get in touch with our team members. We're always available to talk. 
You're Paying Way Too Much for Your Heating
Have your heating bills steadily increased as time has gone by? This is a problem that will only grow worse with time. Instead of trying to work around this or answer it with repeated repair jobs, we suggest that you upgrade your heater.
You're Not Warm Enough
If you notice that you're having trouble getting your home warm enough, then it's time to consider an upgrade. Your heater's main job is to keep your house warm. If it can't do this, then it means that it's time to consider a new heater. 
You Notice Odd Noises
Have you noticed that there are some odd noises coming from your home's heater? You might hear sounds like banging, scraping, rattling, and more. Any of these sounds are problems for your home's heater and they're typically a bad omen. If you want to alleviate these troubles once and for all, then we suggest upgrading to a new system.
You Notice Visible Signs of Decay
If you take a look at your heater and notice any physical signs of decay, then it's definitely time for you to consider an upgrade. Any sign of rust or corrosion is a bad omen for your home's heater. Luckily, though, you can turn things around with an upgrade. 
Since outward signs of problems are usually one of the earlier signs of trouble, we recommend that you address this issue when it's still at this stage. It will help you avoid future trouble. 
Contact Althoff Industries, Inc. today to schedule an appointment with our professionals. Chicago's Choice Since 1961. Hand It Off to Althoff!