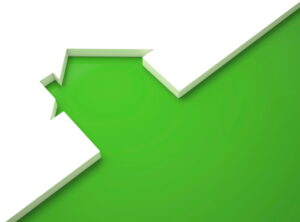 If you have an electric car, then we're sure you've considered getting an at home electric charger. Without one, it can almost feel like the freedom your electric car affords you is limited by your access to public charging stations. If you'd like to make this feeling a thing of the past, then we definitely recommend electric vehicle charge point installation in Crystal Lake, IL.
Although our professionals know their stuff, we have no problem elaborating when it comes to questions you have. We're going to get into the many reasons why you should consider a home electric charging station below.
Why We Say "Yes!"
We think a home electric charging station is a necessity. Here are a few reasons why.
Safety
One of the best reasons to get yourself a home electric vehicle charging station is the safety factor. We know you've heard of people having their cars vandalized, tampered with, and even stolen at public electric charging stations. If you have an electric charging station at home, you never have to worry about problems like this. 
Convenience
What's better than being able to charge your car at home? It saves you time, money, and a trip outside the house. This level of convenience is something you should factor in when considering an electric vehicle. 
Cost
Charging your vehicle at home can save you money. In most places, it costs less to charge your car overnights or on weekends. This isn't always a feasible option when you don't have a charger at home. Making the investment in a charging station can save you a substantial amount of money. 
Reliability
Having a charging station at home means that you have reliable and efficient access to energy. This is a huge asset to have in your home. Life can get hectic and unpredictable. Having a reliable constant when you need it is priceless.
Property Value
When we say that a home electric charger is an investment, we really mean it. If you're thinking of selling your home in the future, this is something that can add to your property value. More and more consumers out there are choosing to go electric when it comes to their vehicles. Having a home that can accommodate the needs of an electric car goes a long way. 
Make Sure a Professional Installs Yours
If you've found our blog today, then it's likely that you're doing your research concerning home EV chargers. When you do this research regarding installs, you're going to see countless videos and articles telling you how to "save money" and install it on your own. Although it is possible to do this, it's not something we recommend. 
Our professionals have the right backing to make sure your home EV charger is perfectly installed so that it can perform to the best of its ability. We're also here should you need repairs or maintenance. Come to us when you need great work.
Contact Althoff Industries, Inc. today to schedule an appointment with our professionals. Chicago's Choice Since 1961. Hand It Off to Althoff!