Do you live in an older home? Do you have a circuit breaker that's always tripping, or even scarier, outlets with scorch marks? If you do, it is probably time for an electrical upgrade. Even if you don't have either of those issues, maybe you're considering refinishing a basement.
No matter what your reason for considering an electrical upgrade is, there are a slew of benefits that come with choosing to upgrade your current system.
How Do You Know When It's Time to Upgrade Your Home's Electrical System?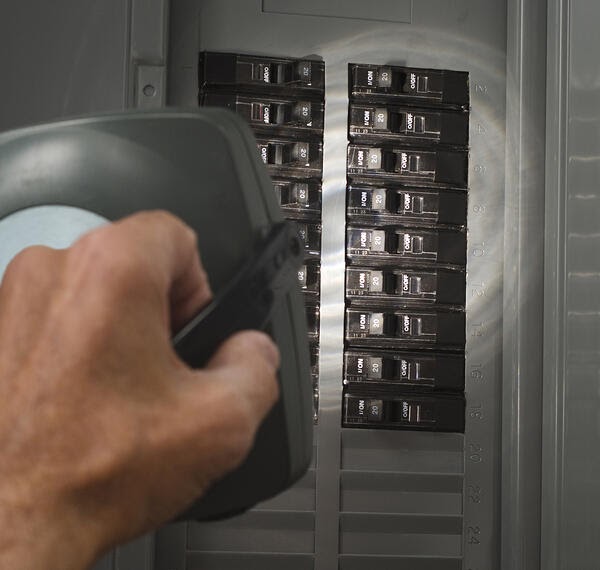 Most people don't wake up and think, "It's time to upgrade my electrical system today!" Most of the time, homeowners have a specific reason for upgrading their system. Usually, the reason is related to safety, a new purchase, or a combination of both.
You're purchasing a new appliance. Certain home appliances require a lot of electricity. If you're planning to purchase a new appliance such as an air conditioner, dryer, stovetop/range or water heater that relies primarily on electricity, make sure your existing system can handle the extra load.
You're planning a home renovation. Planning on turning the attic into a playroom for the kids? Converting an unfinished basement to a home gym? If you're adding lights, outlets, technology or pretty much anything that requires drawing more electricity from your system, you'll need to assess your current system's capacity. The same logic holds if you're building an addition or planning a garage conversion.
Your circuit breakers trip frequently. Circuit breakers trip as a safety measure to turn off the flow of electricity when a breaker is in danger of overheating. This feature helps prevent electrical fires from sparking in your home. If you have a circuit breaker that's tripping regularly, it's time to upgrade.
You hear noises coming from the circuit breaker box. Humming or buzzing noises from your electrical breaker box can indicate that your system is overloaded and overworked. An overloaded electrical system can spark and set fire to your home.
Your house has 2-prong outlets. Of all the outlets within homes, 2-prong outlets are considered the least safe because they don't have the third wire/prong to ground the electrical connection.
What's Involved in an Electrical System Upgrade?
When you're upgrading your home's electrical system, you typically need the assistance of a qualified professional and the utility company. Electrical system upgrades vary based on the age of the home, size of the home, and type of project.
Typically, an electrical upgrade begins with an assessment of the existing electrical panel, cables, wiring, and terminals. Afterward, an electrician can determine the amount of power to bring into the home and how many additional circuits you need. This assessment could determine that you need a new electrical panel and if you need to replace wiring, outlets, and/or switches in your home.
6 Benefits of an Electrical Upgrade
Improved safety
Everyone wants to feel safe and secure in their own home. Unsafe electrical systems can spark fires accidentally and unexpectedly, at any time.
Reliable service
For most of us, living without electricity is unfathomable. We need power for just about everything we do. When you flip a switch or plug something in, you don't want to think twice about whether it works or not.
Added value
If you plan on selling your home soon, upgrading the electrical system can be a great feature that adds value to the home.
Protect your devices
New electronic devices are expensive. Televisions, computers and appliances are all susceptible to power surges. Upgrading your home's electrical system can help protect your plugged-in devices against unexpected surges.
Insurance discounts
Depending on the age of your home, where you live, and your insurance carrier, upgrading your home's electrical system may qualify you for a discount on your homeowners' insurance.
Room for future improvements
If you plan on making continuous improvements to your home over time, like major additions, remodels or adding a hot tub, an electrical upgrade now can prevent headaches in the future.
Considering an Electrical Upgrade? Call Althoff.
Our experienced electricians can assess your home's current electrical system, address your needs, and calculate the cost of upgrading your system. If you're in the Chicago area, contact us today to schedule an appointment by filling out our form online or giving us a call at 815-900-5002.