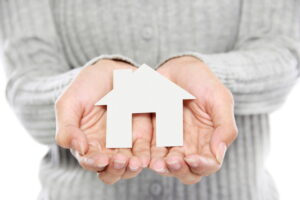 The colder months mean hot cocoa, warm sweaters, and higher thermostats. While these days may symbolize a generally cozier atmosphere, moments like these only work if you have your home's temperature set just right. While some of our home heaters work just fine, when the temperatures start reaching freezing levels it gets hard to just rely on the heater alone.
In order to improve your experience during the winter months, we've put together a list of some of the best ways to get your heater pumping out as much heat as it can in an efficient and simple way.
Upgrade Your Thermostat
One key development through many different forms of technology is the proliferation of smart devices. From smartphones to smart TVs and even smart refrigerators, our home appliances have begun learning how best to adapt to our specific lifestyles to deliver efficient use out of their different features.
One of these developments had also been applied to home thermostats, where Wi-Fi and Bluetooth-enabled controllers could help better sync up the room temperature to your heater's system directly. Moreover, you can start adjusting heater output based on integrated apps found on your smartphone, making it easier for you to turn up or turn down the temperature in a snap.
Regularly Tune Up the Thermostat
Like any machine with many different moving parts, you'll want to have your heater checked regularly to avoid any build-ups and faulty parts getting in the way of the heater's performance. While this usually comes at a small fee, it does save you major headaches (and possible additional costs) in the future. You'd be surprised how well your heater starts working again after getting it through one of its regularly scheduled check-ups.
If you're interested in maintaining your heater on a regular basis, you can call us and inquire about our maintenance plan. It's designed to keep homeowners like you comfortable year-round.
Change the Air Filter
Though regularly scheduled repairs and maintenance are a consistent hassle in the life of every homeowner, there are small steps you can do to delay the inevitable serving that your heating system will need to go through.
One key aspect you can do is to regularly clean and monitor your air filtration system within the heater itself. While heating devices differ from manufacturer to manufacturer, there usually are removable filters that you can either replace with a purchasable refill or clean with some mild dish soap and hang to dry. Not only will your heating system generate more even heat but the air in your home will feel less stuffy all because of it.
Final Words
It's a tricky thing to test each sort of "home hack" in getting your heater to operate more than it already can. While the above steps do help in the short term, some heating systems may need a full replacement after a long enough period.
If you're in need of good heating in Crystal Lake, IL, don't forget to contact Althoff Industries, Inc. for your heating needs. Chicago's Choice Since 1961. Hand It Off to Althoff!