When the weather starts to warm up, you want to be sure you can count on your air conditioner to do its job before it gets too hot. If you're prepared, you can make sure you're ready for the summer heat before the temps start climbing.
In this blog, we'll outline the DIY air conditioner tasks that you can perform to get your system ready for summer. Of course, if you'd rather be enjoying the warm spring days instead of tinkering with your A/C unit give Althoff a call, and we can handle all your system's annual A/C maintenance tasks for you.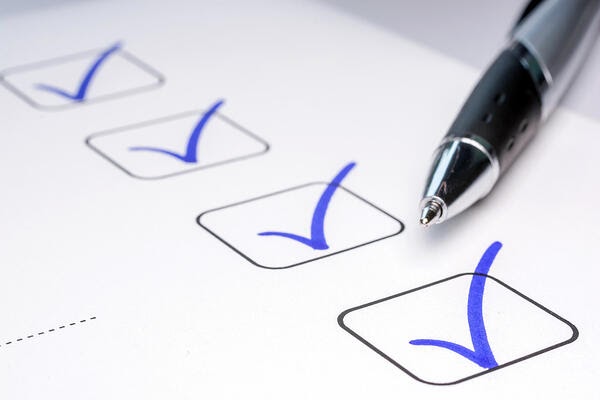 Safety First
When working on home appliances, you must turn off the power before you get started. With air conditioners, you should turn off power at the thermostat and the breaker. Additionally, you'll need a pair of safety glasses and possibly gloves. As you would expect, using a hose to spray debris out of the outside unit can get messy.
Air Conditioner Maintenance Checklist
When performing work on your air conditioning system, you'll be working on the inside HVAC system and the outdoor unit.
1. Inspect your air filter
Your HVAC system needs to breathe to operate. If you're getting ready to turn on your air conditioner for the first time, inspect the system's air filter, first. Odds are that you're probably due for a new filter.
Inspecting your air filter monthly and changing it as needed is one of the most simple and cost-effective ways to keep your system running.
Dirty air filters force your system to work harder, and over time, that extra workload can cause unnecessary wear and tear on the system. You don't want your air conditioner to break down in the middle of a heatwave because of a clogged filter.
2. Inspect and clean out the evaporator drain
On the most basic level, your air conditioner keeps your house cool by removing heat from the air it's circulating. Your air conditioner removes heat from the air using an evaporator coil, in which humidity condensates and collects. Eventually, water droplets from that drip from the coil to a drain pan, and finally, down the drainpipe.
Over time, this drainpipe can become clogged with mold or debris. If the drain can't properly carry water away from the unit, then your system may shut off automatically to prevent damage, or it may leak water all over the floor.
You can easily clean out the drainpipe with a wet/dry vacuum. Simply use the vacuum to suction the drainpipe for a few minutes to ensure it's clear of obstructions.
3. Clear debris away from your outdoor unit
Over winter and early spring, sticks, leaves and other debris have likely fallen on or around your outdoor air conditioner. Be sure to clear away any yard waste that has collected near your unit. You'll want to clear at least a 2-foot radius around the unit to ensure it can function properly throughout the summer.
4. Complete a visual inspection of your outdoor A/C unit
Once you've cleared away any debris, visually inspect the outside unit for any signs of damage. Check to see if any pieces seem broken or out of place. This damage could be caused by the weather or by animals making nests in your unit over the winter.
Also, make sure the insulation is still in place around the unit's refrigeration lines. Make sure the insulation isn't brittle to the touch and surrounds the lines completely.
5. Clean the outside unit
Cleaning the outdoor unit is simple and only requires a few household tools and a garden hose. First, remove the cover from the unit. Then, remove any debris inside.
Next, use a garden hose with a sprayer attachment to clean the unit's fins. From the inside of the unit, point the nozzle toward the outside to dislodge any debris that's stuck between the fins. Once cleared, you can use a butter knife to straighten out any fins that have become bent or misshapen.
Need Help? Contact Althoff Industries
We know that not everyone gets excited about annual air conditioner maintenance as we do. Sit back, relax, and let us get our hands dirty instead. Contact us today to schedule your yearly air conditioner tune-up. Give us a call at 844-202-7430 or complete an online form to schedule your appointment. If you are having trouble getting your air conditioner to work even after completing the maintenance steps above, we can help with that, too. You can use the link above to schedule an appointment or, if the situation needs to be taken care of right away, call our emergency service hotline.