Schedule Service
After we get some info from you, we'll set up a time to discuss your project in further detail.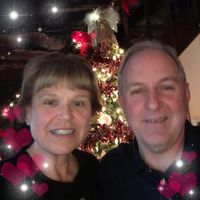 Facebook
Grace Linnane, This year
Had our furnace inspection Saturday. All the Tech's are friendly, reliable & professional. They come out to make sure both our furnaces are cleaned and in working order. Very pleased
Google
Maribeth Sandford, This year
Google
Tom P., This year
We've used Althoff for years and all their staff are friendly and professional. Recently Scott did a cleaning and check of our furnace as part of the maintenance program
Google
Angela Mooney, This year
Google
Rdmech, This year
Google
James Corsi, This year
Google
nicole petter, This year
Google
Toni Sanfilippo, This year
Mark, the HVAC tech that came out was awesome and very helpful and knowledgeable.

We called this particular company after Peoples Gas told us we had a gas leak coming from our HVAC system. Althoff Industries charges a service fee just for a technician to come out to your home which is very steep at $125.00+. This fee does NOT include anything else, its just a flat fee for a tech to come which is very pricey. Again, Mark the tech was great. He was upfront with us and told us Peoples Gas probably reported a false gas leak as he sees this mistake often with our particular HVAC system. He needed to do a diagnostic test to confirm there was no gas leak which cost another $116. After the test he concluded there was no gas leak and everything was fine. We were just a little annoyed that we had to spend around $250 to confirm that everything was fine and there was no gas leak.

If you are going to hire this company just be aware that they charge a steep fee for a tech to come out and then charge another fee on top of that for them just to look at your system. I feel like they should only charge one or the other...
Google
Jerry Aurigemma, This year
Scott and Darcy were great to work with. Darcy quickly got it scheduled and Scott arrived on time, showed me the issue, and fixed it.
Google
Jody Danna, This year