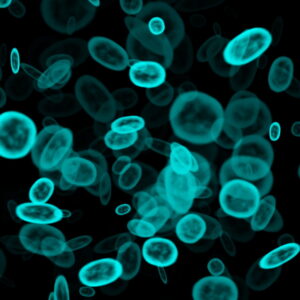 Today is when you should take a moment to check in with your home's indoor air quality. This is something that can get lost in the shuffle. Heating and air conditioning tend to be the kings and queens of temperature control. We don't blame you if this is your central focus, but we do want to encourage you to broaden your horizons a little.
This is why we want to focus on your indoor air quality in Crystal Lake, IL. Today we're going to talk about signs that you need help with your indoor air quality, the various options that you have with our professionals, and why professional care is important.
You Need Help If…
These are some signs you might need help from an indoor air quality system:
You're coughing and sneezing constantly.
You're noticing skin irritation and rashes. 
You're noticing an uptick in headaches, fatigue, nausea, and more.
You have humidity imbalances (you're noticing wood splitting, dry skin on the dry side, or mold and mildew on the wet side).
You notice unpleasant odors tend to linger in your home.
You have a significant amount of dust buildup in the house.
Don't ignore these signs. Get in touch with one of us when you see them.
Your Options With Us
You've got plenty of options when it comes to your indoor air quality services with our team. We perform the following:
Duct Services
These are the services you need for the basis of your home's indoor air quality. We perform a full range of duct services. We'll help you figure out what's going wrong with your ducts and then craft a game plan to get them to a good place.
Air Filtration System and Air Purifiers
If you want quality drain services, you should start with air filters and air purifier services. Either an air filter or an air purifier is the best unit possible to filter all the bacteria and contaminants from your home. We'll help you determine which one is better for your home.
Humidifiers and Dehumidifiers
Indoor air quality is also about humidity balance. You want your home's humidity to be balanced between about 30% and 50%. If it's above this range, you're going to want a dehumidifier, if it's below this range, then you need a humidifier. We'll figure out what's going on in your space and help you.
Heat and Energy Recovery Ventilators
HRV and ERV systems are the units you need if you're looking to keep fresh, clean air circulating through your home without sacrificing internal temperature. We'll help you with this. 
The Importance of Professional Service
No matter what you do, you should invest in professional service for your indoor air quality services. You could have the best possible indoor air quality system in your hands, but you're not going to get the right service from this unit without professional assistance. We want you to trust our professionals for the work.
Contact Althoff Industries, Inc. today to schedule an appointment with our professionals. We've been "Chicago's Choice Since 1961." Hand It Off to Althoff!