You've likely heard about Energy Star air conditioners and how they're more energy efficient. But are they really worth it—in other words, can they save you money?
The short answer is yes, especially if you're switching from an old, inefficient unit that has to run too long and work too hard to keep your home comfortable.
Let's look at why upgrading to an Energy Star central air conditioning unit could be beneficial for you.
First, What Is Energy Star?
While most people have heard of Energy Star, many think it's a brand or a manufacturer's marketing
campaign. Energy Star is actually a government sanctioned volunteer program administered by the Environmental Protection Agency (EPA). According to the Energy Star website, it's "the most successful voluntary energy efficiency movement in history."
That's a bold claim, but they can back it up.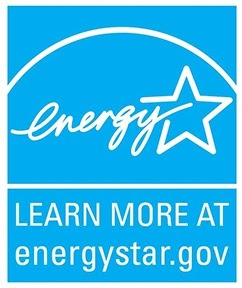 Energy Star was started by the EPA under the 1992 Clean Air Act in an effort to reduce air pollution. This led to the development of more energy efficient buildings and products. After a quarter of a century, the Energy Star program continues to fuel the adoption of more energy efficient products, practices and services throughout the United States.
Not only do these products and practices help limit greenhouse gasses, they can also save consumers money on their energy bills.
What Does Energy Star Certification Mean?
Energy Star air conditioning units are independently certified to save energy, save money and protect the environment.
You've probably seen the Energy Star logo on appliances, electronics and building products. In order for products to earn the Energy Star label, they must be certified by an independent third party. This third-party certification is based on testing in laboratories that are EPA recognized. A product displaying the Energy Star logo has earned that distinction through proven and documented energy savings. Manufacturers can't just pay for the logo or put it on any product they want.
The Value of an Energy Star Central Air Conditioner
One of the biggest values of Energy Star central air conditioners is that they're much more efficient to operate, directly saving consumers on utility bills. According to Energy Star, their certified central air conditioners not only have higher seasonal energy efficiency ratio (SEER) and energy efficiency ratio (EER) ratings but also use about 8 percent less energy than conventional new models.
That means if you're choosing between a brand new Energy Star certified central air conditioner and another new unit, your savings will be 8 percent more choosing Energy Star. That's good on its own, but most people buying a new air conditioner are replacing an old unit that's become inefficient to run. In that case, the savings will be dramatically higher. Think of how those savings can add up over the life of an air conditioner!
Energy Star products are so much more efficient than older products, the program recommends that if either your heating or central air unit is over 15 years old and one needs replacement, you replace both at the same time with an Energy Star unit. According to Energy Star, replacing your old heating and cooling equipment with Energy Star qualified equipment can cut your annual energy bill by more than $115 depending on where you live.
Of course, along with significant energy savings, you and your family can feel good knowing you are minimizing your carbon footprint.
Other Ways to Save on Cooling Bills
The Energy Star website offers many tips for cooling your home efficiently, which we at Althoff also recommend. Changing your air filters, keeping overgrowth trimmed back from your outdoor unit, using a programmable thermostat, and regular maintenance will help keep your air conditioner running at its peak and your bills low. Don't forget your annual A/C tuneup from a professional HVAC technician.
Are you considering upgrading your air conditioner and/or other major appliances?
Althoff Industries specializes in recommending and replacing air conditioners, furnaces, boilers and more. Contact us today at (815) 455-7000, and we'll help you get the process started.