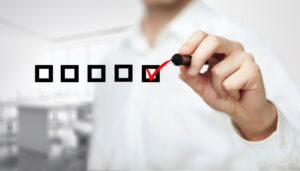 It's warming up. Are you ready for the spike in our weather?
When we talk about preparing for warm weather, you might just focus on maintenance. While this is the core portion of preparing your home for summer, there are other things you can do to prepare your home as well. You need proper air conditioning care. There are blind spots that you might miss as a homeowner. If you'd like to make sure that you're covering everything, then you've found the right blog. We're prepared to help with your air conditioning in Crystal Lake, IL.
Don't Skip These Steps
Here are a few things you should do to prepare your air conditioner ahead of summer.
Maintenance
We mentioned that air conditioning maintenance is typically the first thing you think of when it comes to preparing your home for summer. While this isn't the only thing you should do to prepare your air conditioner for summer, it's still something that's extremely important for your air conditioning system.
Air conditioning maintenance gives your air conditioner the nudge it needs. You can count on better air conditioning performance, lower energy bills, and even a longer-lasting system when you get routine maintenance for your unit.
Filter Swaps
It's important for you to swap out the filter that you have in your air conditioner at least once a season. A clean filter keeps your air conditioner clean and allows it to perform better with ease.
Clearing Pathways
It's common to cover up your vents throughout the year. Those vents on the floor or even higher up on your walls can start to just become decoration to you. It's easy for you to start treating them like they aren't vital pathways for your home's airflow. If you notice that you've covered any part of your home's vents throughout the year, then it's important for you to clear up the pathways for the best possible AC performance this summer.
Reflection
Take a moment to think back and ask yourself: how was your air conditioning performance this time last year?
If you weren't as cool as you wanted to be, if you struggled to get your home cool, or if you felt like you paid too much for your cooling quality, then you're going to need maintenance and/or repair services. The line between the two can get pretty thin. We'll help you decide which is appropriate.
Check on Your Outside Unit
Are you hearing weird noises but noticing that they sound far off? Have you noticed that you're struggling with your air conditioner in ways that you never have before? Both of these scenarios can arise when you have struggles with your air conditioner's outdoor unit.
Let's get into what we mean by this: throughout the year your AC's outdoor unit can become cluttered with leaves, branches, and other debris. Clutter on your outdoor unit is going to affect how your air conditioner runs. We'll help you alleviate any issues with this.
Schedule an appointment for your AC services. Hand It Off to Althoff!